Half Off Hyperbaric Oxygen Therapy Session at Vital Wellness Center in Elburn
Time Left:

0

days

00

:

00

:

00
Value

$80.00
Discount

50%
You save

$40.00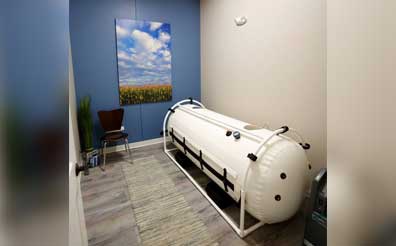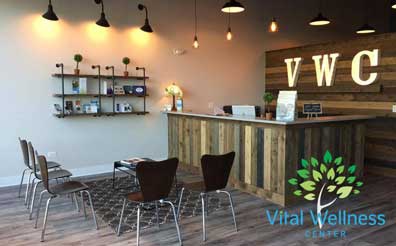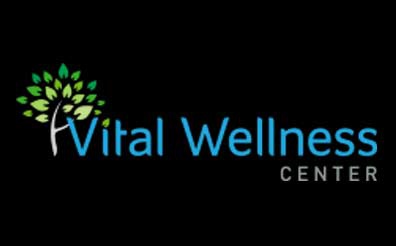 Hyperbaric Oxygen Therapy (HBOT) is a form of therapy designed to make more oxygen available to the body. Oxygen is the primary source of energy required by the body for the proper operation of all major systems. Oxygen feeds the body, supports the immune system, destroys toxic substances, and promotes new cell growth. Increasing the uptake of oxygen enhances those processes. HBOT safely increases the body's oxygen uptake by raising the barometric pressure. The therapy is performed in an enclosed hyperbaric chamber that is pressurized to allow the patient inside to experience atmospheric pressures greater than typical environmental pressures.

- For only $40 (reg $80) you'll receive one Hyperbaric Oxygen Therapy session at Vital Wellness Center or
- For only $175 (Reg $350), you'll receive a 5-visit pass for our Hyperbaric Oxygen Therapy session.
Fine Print

Voucher expires 60 days after purchase.
Not valid with any other offer.
Limit 1 per person, 2 per couple. May purchase 1 additional as gift.
Non-transferrable.
Must be used by same person if purchasing the 5-pass.
To redeem: call (630) 365-9887 or email jodie@vitalwellnesscenter.net to schedule. Provide your voucher number.
Merchant is solely responsible to purchasers for the care and quality of the advertised goods and services.

Highlights

Effective for Alzheimer's & Parkinson's diseases
Addresses chronic fatigue syndrome & fibromyalgia
Many other proven health benefits
Natural Solutions to*:
* Autism
* Lyme's Disease
* Post Concussion
* Cancer
* and more!
Vital Wellness Center
Vital Wellness Center is unique. We offer all-natural, non-invasive and completely customized healthcare solutions that focus on an inside-to-outside philosophy.

Every patient is unique, so every treatment plan we provide is unique. The Central Nervous System is the master controller of your entire body and when there is interference, your body will not perform at its full potential. As chiropractors, we have been trained to find and remove this nerve interference which will help you achieve optimal health.